Exploring the Unknown with Thrillophilia- Bhanu Pratap's Ladakh Trip!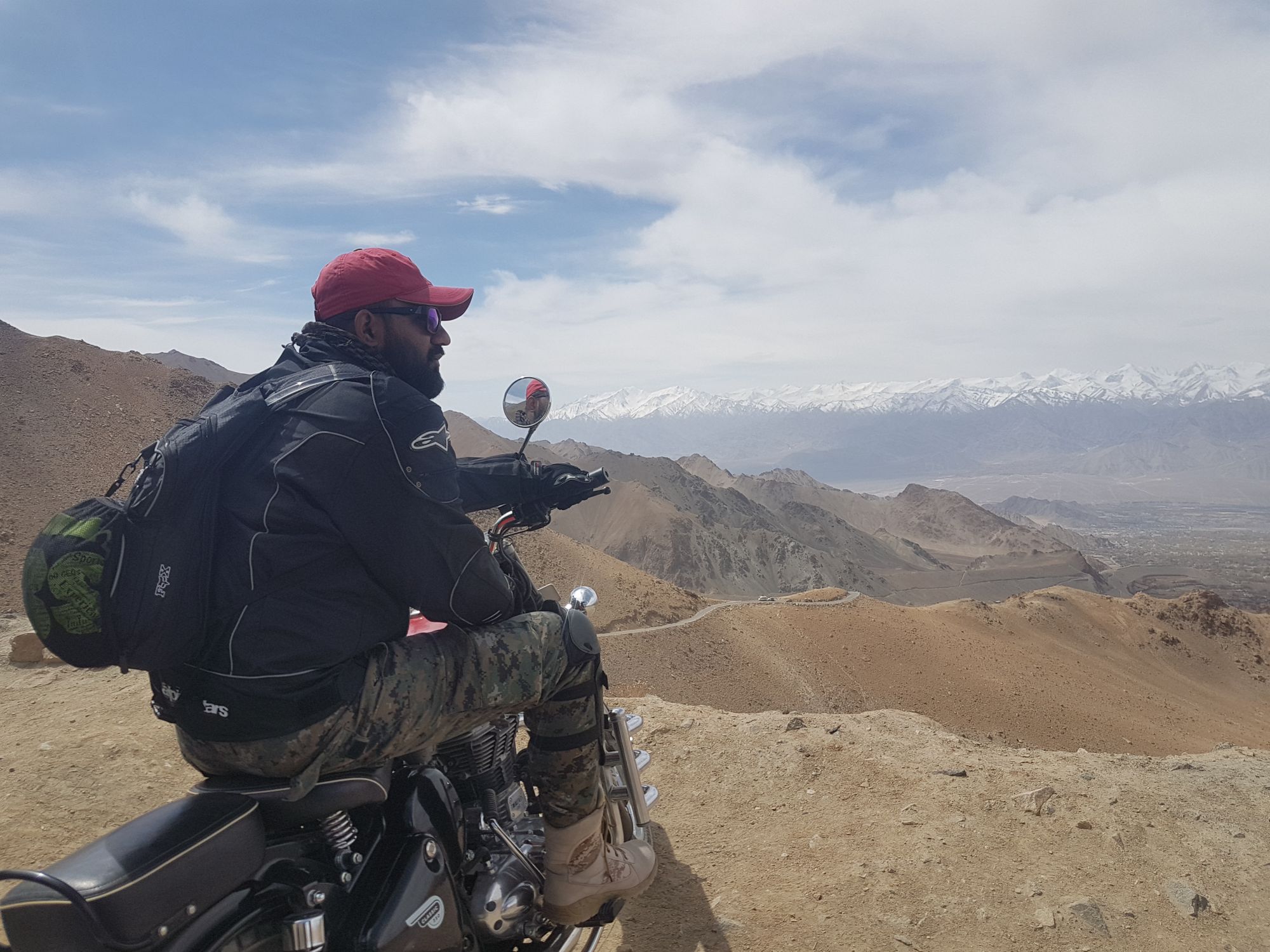 Following your heart is one of the most difficult things to do in life. There are various obstacles that one has to overcome in order to sustain in this world. In such situations we humans often forget to enjoy ourselves and fulfill our desires. Hence, grab the opportunity to tick mark your bucket list whenever you get a chance.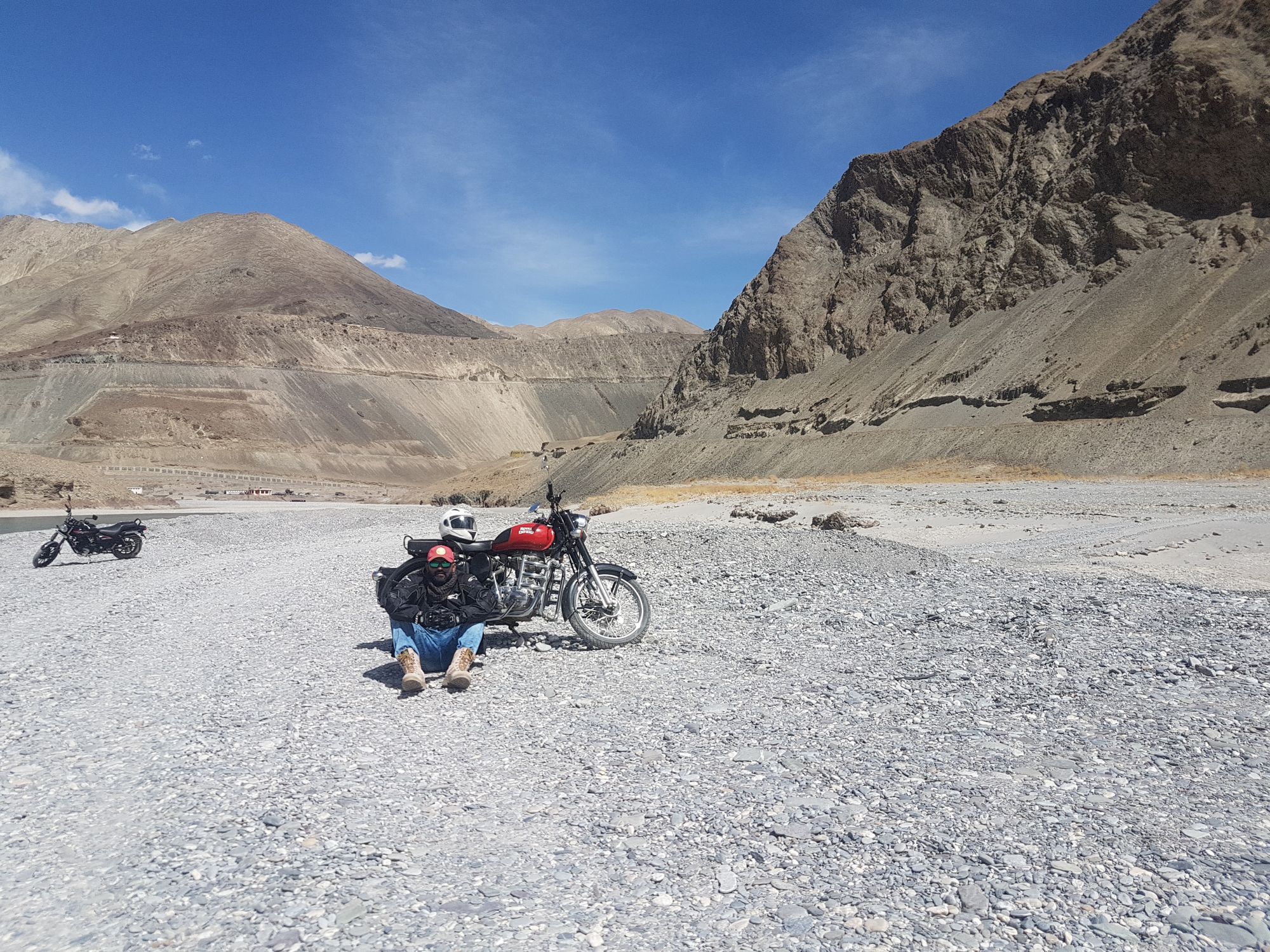 The passion to burn the rubber, is a biker's biggest quest, and to quench this quest, biker's from around the world hop on to their exquisite two wheelers and ride away to their soul destinations. So when the adventurous and highest mountain pass calls you from the heart, you open your arms and accept the offer with your soul!
Curious Explorer Bhanu
Bhanu Pratap Solanki, resident of Jodhpur has a similar story to tell, where he was stuck in his corporate hustle, waiting for an opportunity to hop on his bike and explore the world as he wanted. Hence, he decided to book a BIKE TRIP TO LEH LADAKH, just in a spur of a moment.
The highest quest of Bhanu!
The land of high passes is popular for its magnificent views, wide landscapes, and great culture attracting thousands of folks from all over India. Wanderers are offered with solace, serenity, adventure and thrill on their trip to Ladakh, but the most interesting way to explore the place is through a bike trip. Thus, the place offers a profusion of packages providing different itineraries for a successful bike trip, hence, making it difficult to find an authentic package.
Thrillophilia to the rescue!
After a ton of research, Bhanu decided to go with Thrillophilia's 'Leh Ladakh Bike Trip With Camping At Nubra and Pangong Lake' package.
It is a group package of 7days and 6 nights, offering serene beauty of Leh passes covering jewels like Gurudwara Pathar Sahib, Ladakh Hall of Fame, Hunder Sand dunes, Jokhang, Shanti Stupa, Leh Palace, Magnetic Hill, Spituk Gompa, Zanskar & Indus, Nubra Valley, Leh Mosque and Central Asian museum.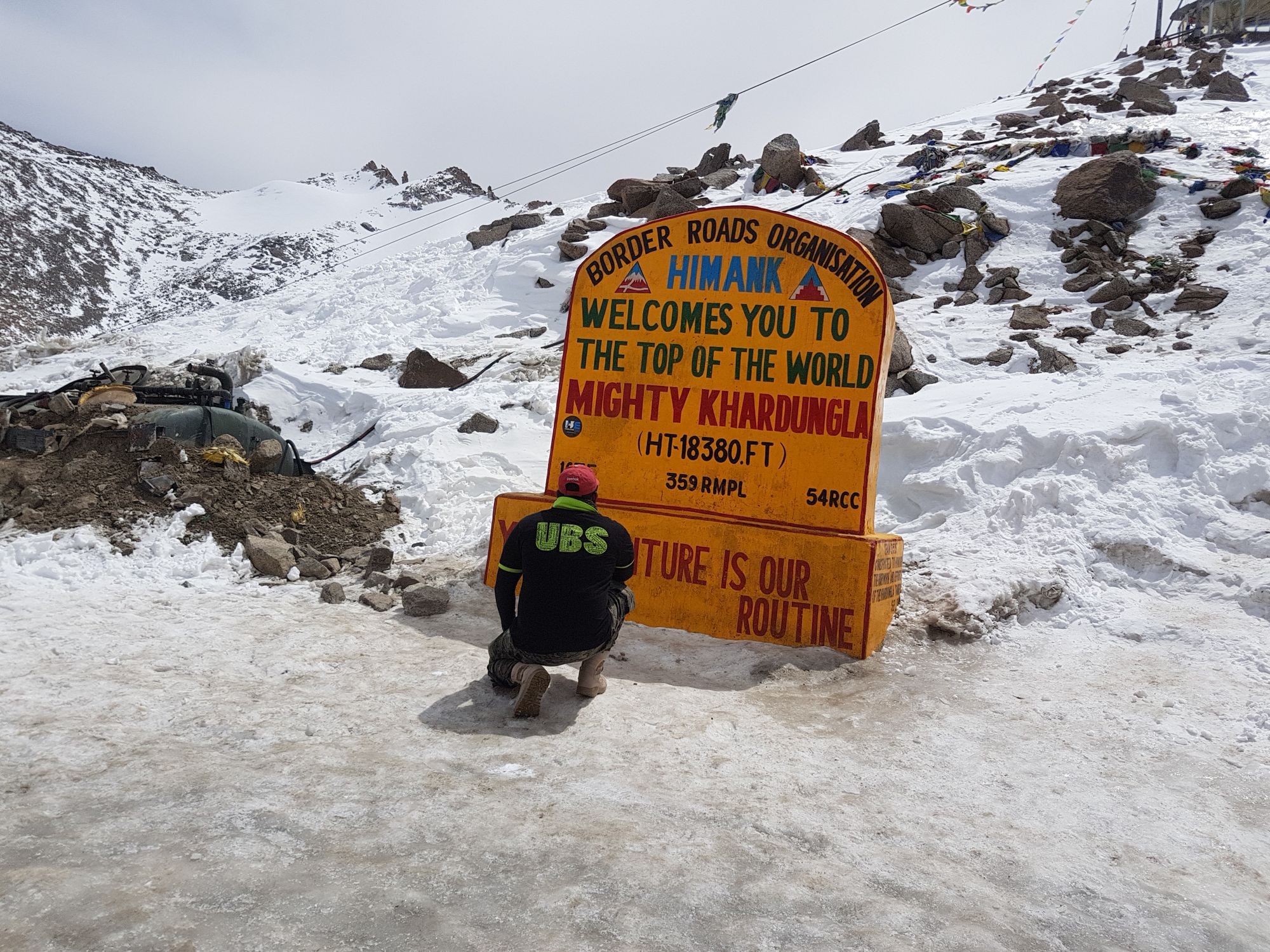 Bhanu's biker soul quotes, "When you are an enthusiastic biker, then Leh's breezy roads and high mountain passes will surely flash before your eyes, as you immerse yourself in it's intensity and enigmatic charm. The serene adventure of Leh soothes my soul, hence I decided to spur myself on this incredible journey."
The whole group was absorbed by the beauty of exquisite Pangong Lake while celebrating their visit to Thiksey and Shey Gompa as they crossed the famous Chang La pass.
Travel Buddies Bond
Bhanu simply smiled when we asked him about his biker buddies.
He added and we quote, "In the beginning I was a bit dubious about my fellow riders, but soon we were brought close by our passion for traveling as we all stood in the serene beauty of Leh, surrounded by mighty mountains."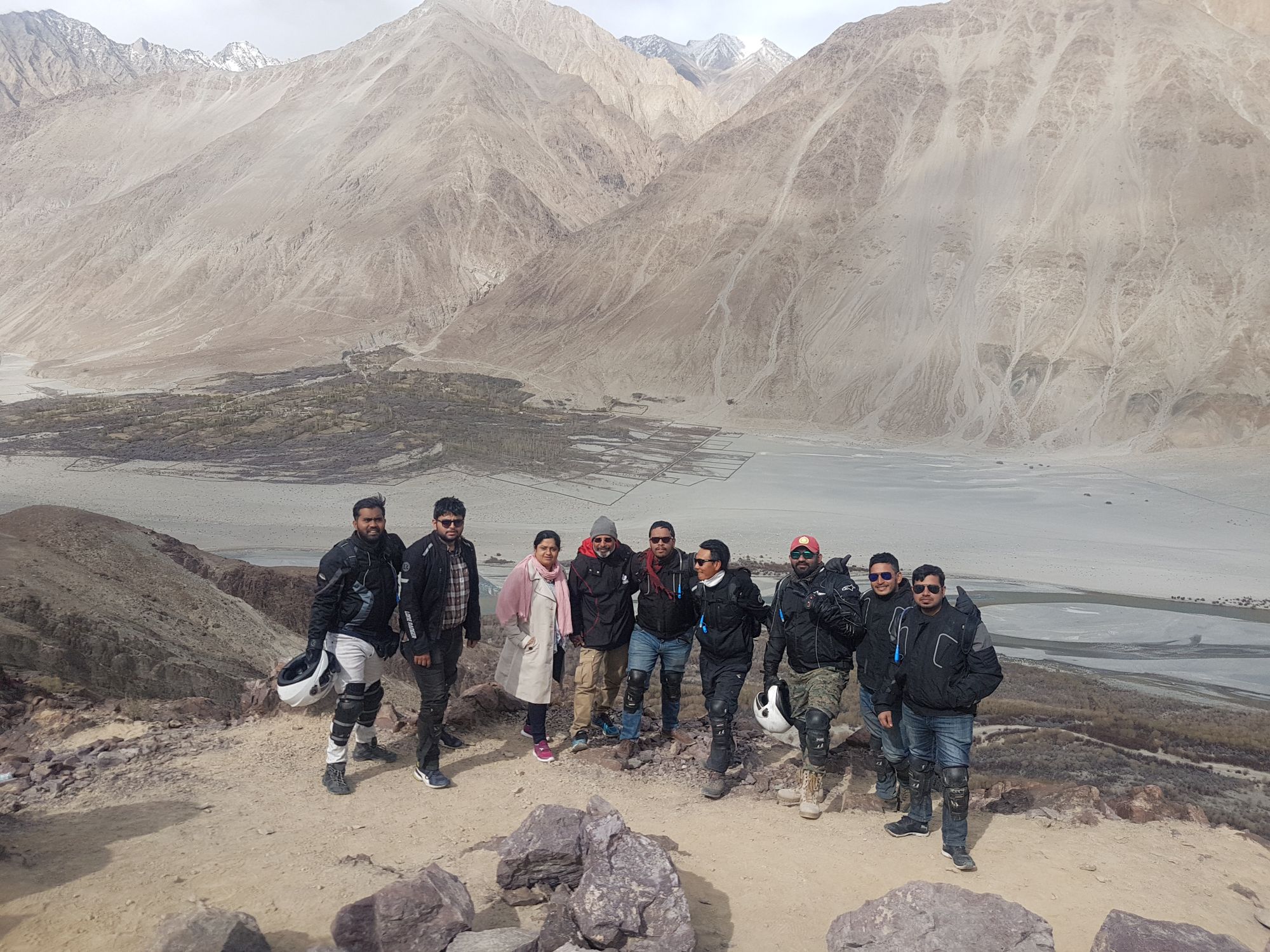 Bhanu shares that there were instances when they all helped each other in overcoming obstacles, like a 2km ride in the dried lake. As everyone had only little professional experience in riding at such a setting, they all overcame the obstacle by our tour leaders' help as well as group members' encouragement and motivation.
They all made memories that will last a lifetime, in Bhanu's words, "The beautiful monasteries and mighty mountains provided a divine peace to my soul and mind, which is a blessing to experience in a lifetime."
Trip to Tale
It was a memorable trip that converted into 600kms of adventurous tale, starting from Leh and ending at Pangong lake before heading back to their tryst. Whole group crossed marvelous hills as they drove pass the Indus-Zanskar confluence, exploring Nubra valley and discovering their own riding skills at Khardung La pass, then made their way to halt at the beauty of Pangong Lake, as they cross the Chang La pass to reach their final destination, Leh.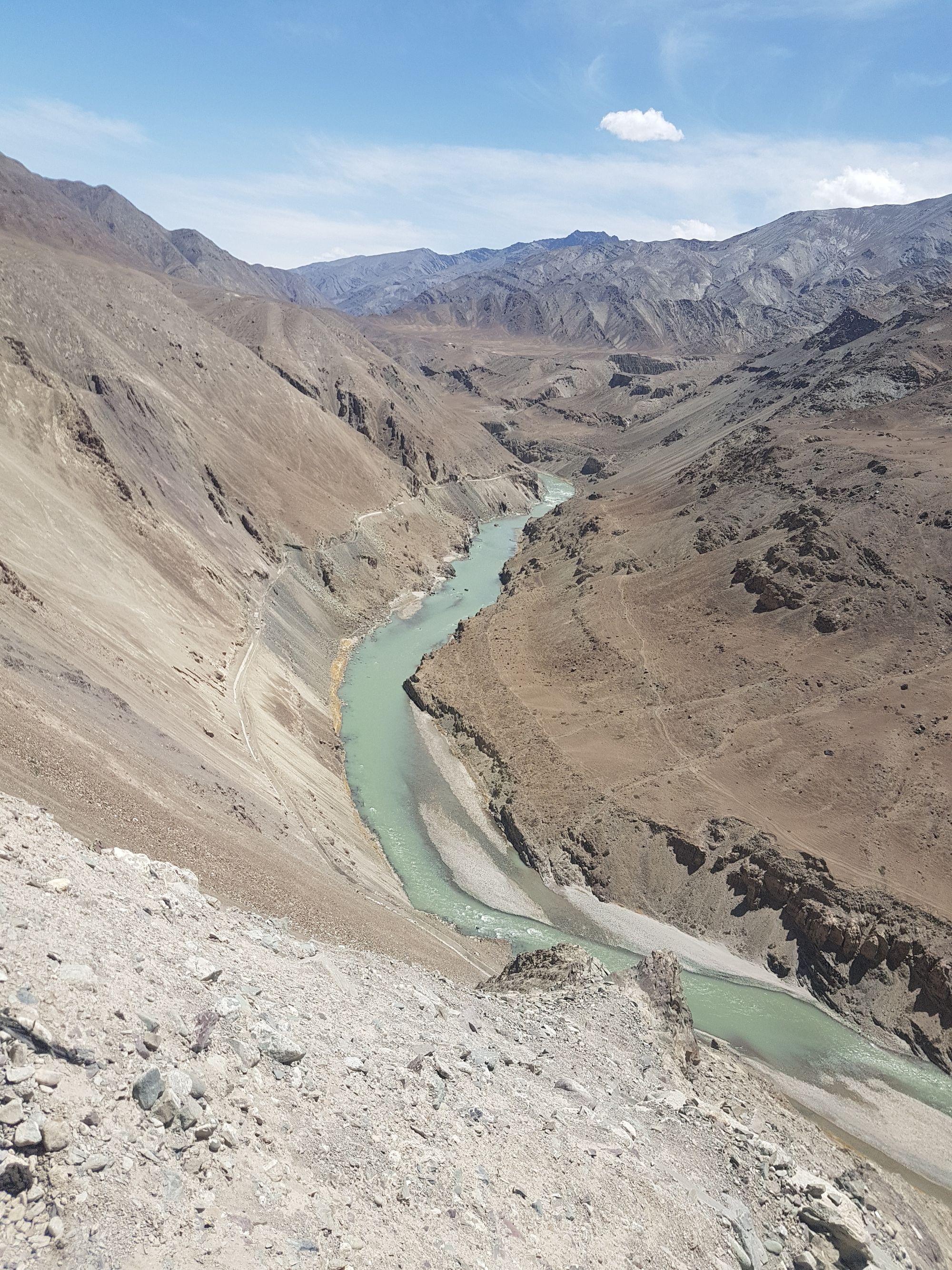 Thrillophilia's itinerary in Bhanu's words

On 14th April, 2018 I took a flight from Delhi to Leh, and after landing in the cold winds, my body froze as I witnessed a dangerous temperature change from 30 C to -2 C.
Day 1
On day one I reached my hotel, called Panorama, where I met the most humble person, Jagmet Tandar, who was also my tour guide.

In the evening I was introduced to my group, and bikers were allotted. After which we all went ro Shanti Stupa, which symbolizes World Peace, after that we devoured some delectable local delicacies.
Day 2
We started our journey from Magnetic Hill, followed by Zanskar River Sangam, and ended with Patthar Sahib Gurudwara with a delicious lunch. The most thrilling part of Day2 was the 2 km off-roading to the dried river.  
Day 3
For our third day adventure we began our ride towards  the Nubra Valley from the Khardungla pass, which is known as the highest motorable pass in the world. We almost stretched about 154km to reach Nubra Valley, where we stayed in a cottage for the night and was also able to experience a humped camel ride.
Day 4
Whole day was spent reaching Leh via Khardung La.

Day 5
The beauty of Pangong Lake will never be enough, I was lucky enough to capture this beauty with my own eyes, as we crossed Changla Pass to reach the lake which is located at a height 17,688 ft. We crossed four different terrain logs, as we gained off-roading and camping experience in freezing weather.

Day 6
On our way back to Leh via Changla pass, we off-roaded for 2km in the steep dried lake which was thrilling and dangerous. Later we visited the famous Kargil War Memorial also to end our Leh trip.
Day 7
We parted ways as I headed back to Delhi with an early morning flight.

A Trip Worth Remembering!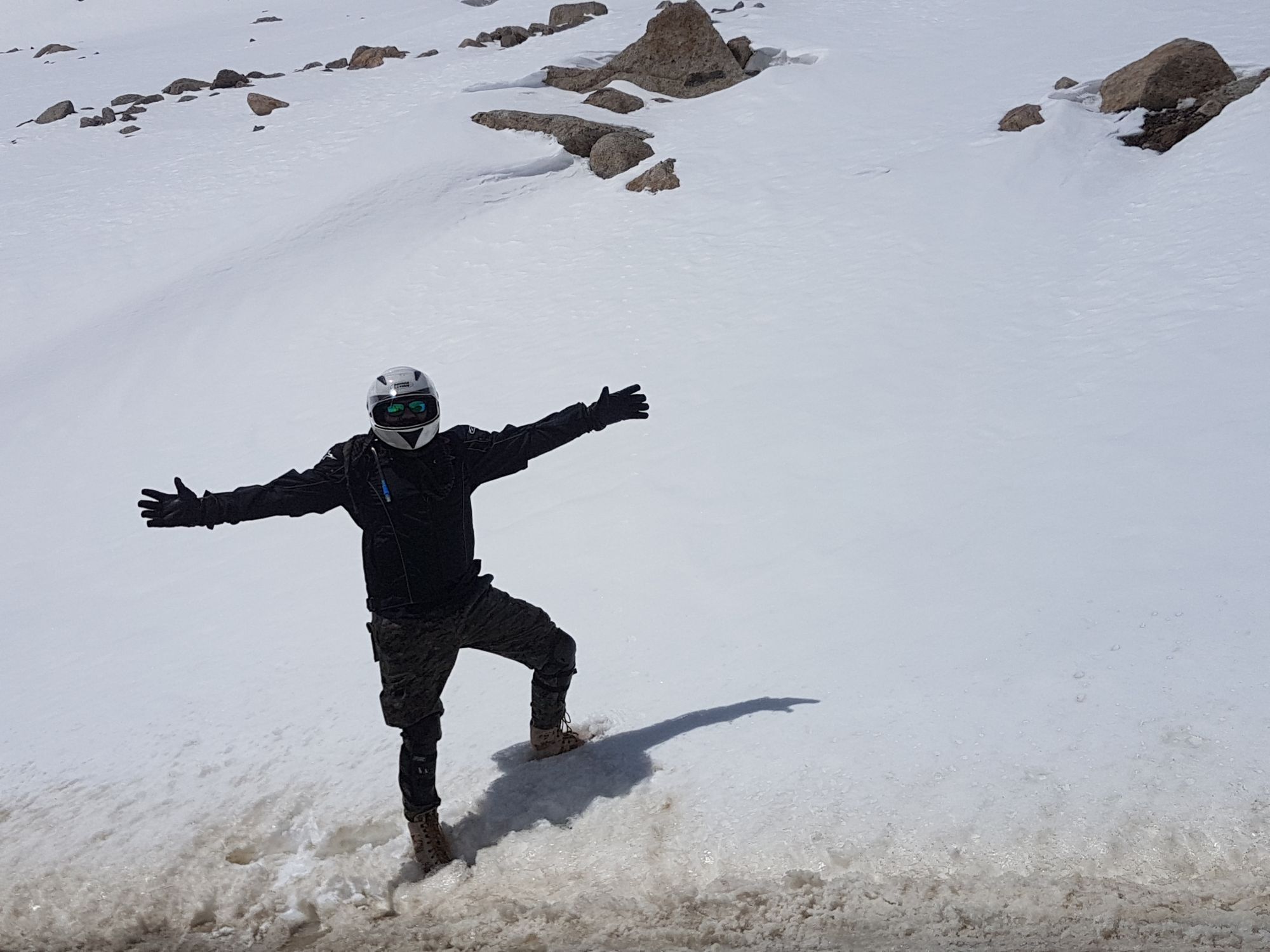 To sum up the entire trip Bhanu quotes, "Once I was back to the warm and balmy weather, I realized how fast the days went by, leaving me with a bag of cherished memories from the frozen land. I would like to thank the whole team of Thrillophilia, especially Jigmet, my tour guide, for making this trip one of the most memorable one."
He also added, "Based on my connection with the mountain roads, I can now call Leh my second home. As a rider I feel a special bond with my bike, the same bond was created with my fellow riders and our tour leader on this trip, which I will cherish for life. The chilly silence of the mountains has been engraved in my soul for life. Belonging from desert land, the serene freezing height is now my heaven."
Ending a successful trip always leaves you with a bag full of memories that can be cherished for life. But one must remember that the Leh-Ladakh trip is not your normal trip. For this trip one must be fully prepared, both physically and mentally. The serene mountains eventually take tolls, and that will be the perfect opportunity to use all your preparations into action.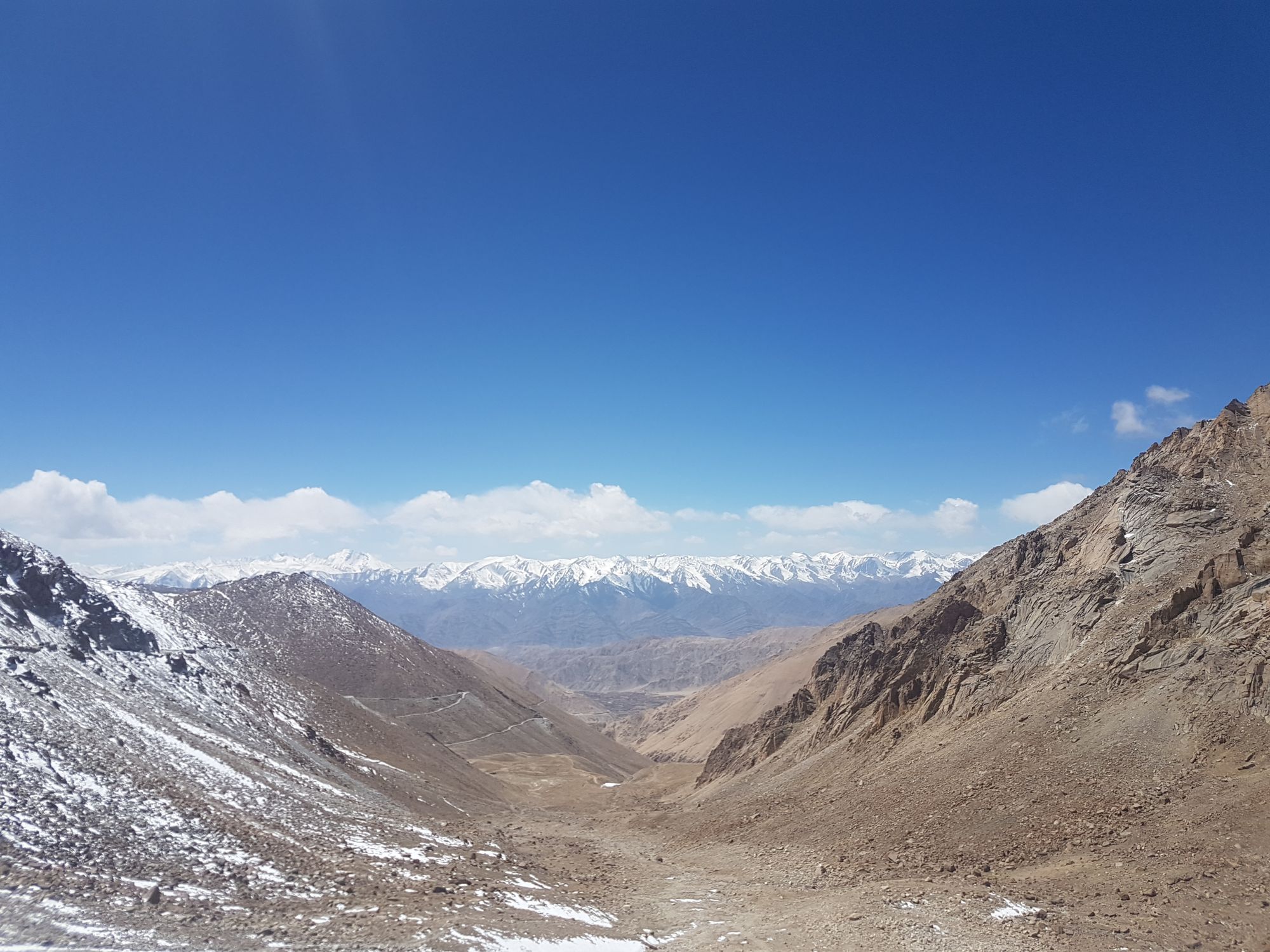 Bhanu recalls his most toughest parts from the trip where he talked about-
Temperature of the place- ""I wasn't expecting the extremity of the weather."
Consuming high quality dry fruits is suggested by Bhanu to overcome the hardship of oxygen insufficiency.
Acute Mountain Sickness is one of the common problems that people face during Leh trip, hence, one should always pack medicines accordingly.
Bhanu recalls his main help source, "I was well informed about the checklist by Thrillophilia before the onset of the trip"
Bhanu's quotes had some great lines in it, but what striked out the most was a sentence which defines Thrillophilia's philosophy as well, he said, "The world is a book and those who do not travel read only one page."
One thing is guaranteed, travel provides a better perspective of life, which has been proven by our customers to discover unknown places and explore your inner perspective as you take rest from your hustle life, make a travel bucket list or just go for an unplanned adventure with Thrillophilia's amazing itinerary. We only live once, so go grab your adventure opportunity and create memories that will last!