Kulkarni Family Exploring Leh Ladakh Together With Thrillophilia!
"We looked it up, regarding Leh-Ladakh everyday for about 6 months until the trip. For this trip in particular, we were prepared mentally and physically for the terrains, weather conditions, and activities that we would encounter."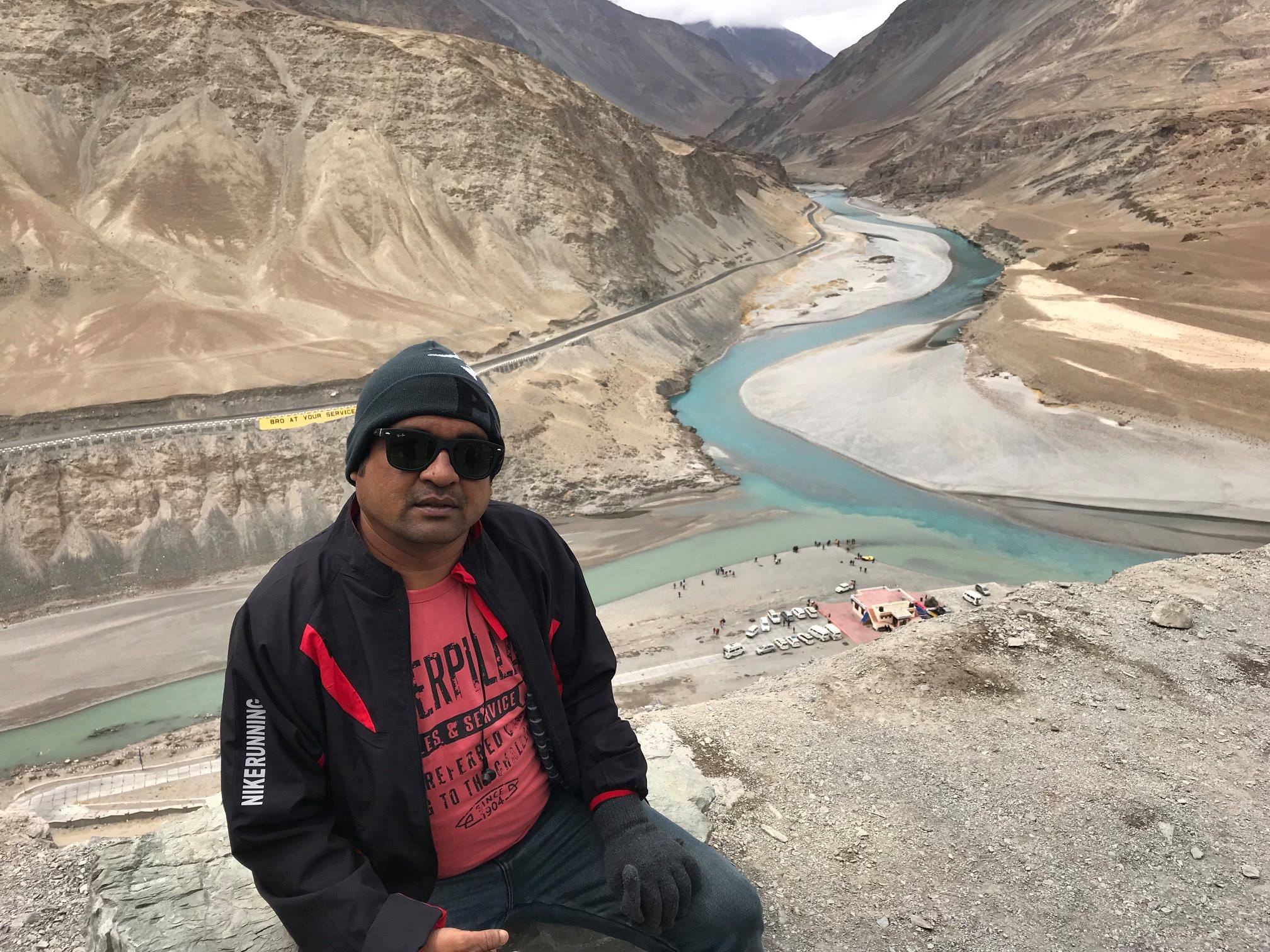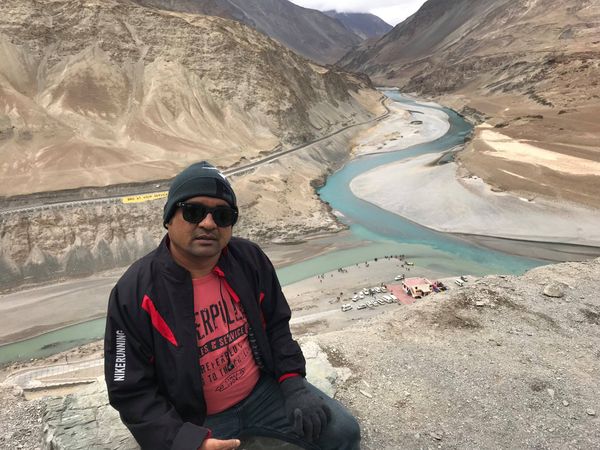 This trip to Leh-Ladakh was the brainchild of Guruprasad Kulkarni, a family man who also enjoys travelling. 3 Idiots, a popular Hindi film, had a significant impact on tourism in Leh-Ladakh, and Guruprasad was no exception. "I was enthralled by the breathtaking landscapes of Leh-Ladakh, especially in the final few scenes of the film, 3 idiots," he says. "I knew I had to go see it as soon as possible because I had a feeling it's mesmerizing beauty would far exceed my expectations, and I was right."
"The decision to go to Leh-Ladakh was based on extensive research into family-friendly destinations and the best times to visit them. After deciding on Leh-Ladakh as our destination, I contacted various travel agencies in the area to inquire about their services. Our final decision to book with Thrillophilia came down to their tailor-made seven-day trip to Leh-Ladakh, which was perfect for us as a family."
Families that Travel Together, Stay Together!
Guruprasad is a perfect example of this lovely phrase mentioned above.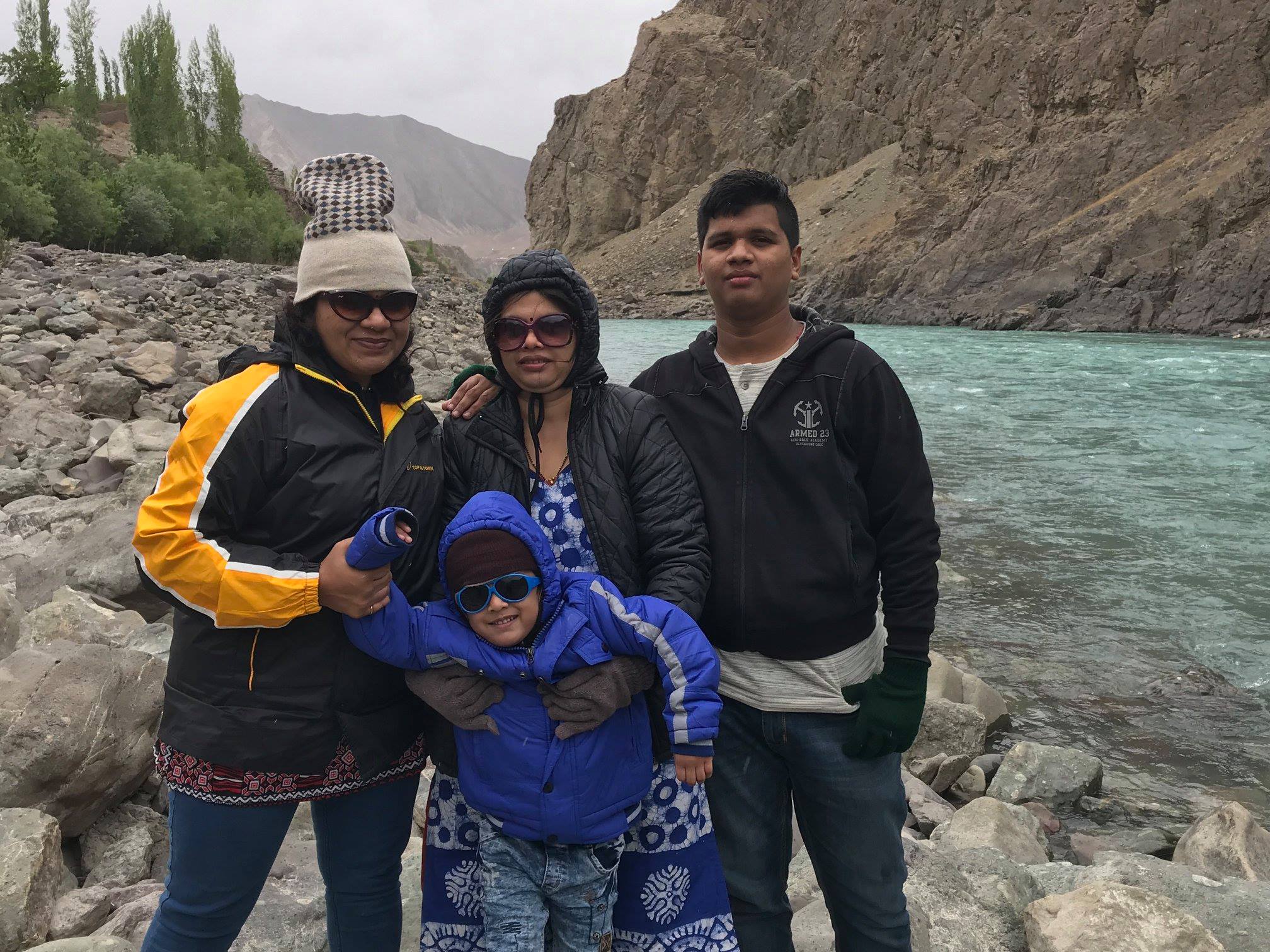 "Because of the bonding and understanding that comes from traveling with a family, it was a lot of fun. I was looking forward to the trip with my family, and we all did a lot of preparation together. Because we were going to be at a high altitude, we put ourselves through a rigorous exercise regimen a few months before we left, in order to stay healthy and fit for this adventure as well as to get used to the lower levels of oxygen." he quotes.
7 days of family adventure
On the morning of May 6th, this family of six set off from Mumbai's domestic airport for a week-long trip to Leh. In his own words, Guruprasad recalls his journey:
Day 1:
"We flew directly from Mumbai to Leh, and were taken to our hotel, where we rested a little bit and gave our body time to adjust to the weather. The entire day was devoted to light exposure to Ladakh's extreme elevation. Morning was spent relaxing and in the evening we were taken to the local market for shopping and sightseeing."
Day 2:
"It was an amazing way to start the day, watching our car slide up the hill in neutral gear on the mysterious Magnetic Hills.This unusual occurrence left us speechless and in awe. Afterwards, we continued on to Alchi Monastery, one of Ladakh's oldest monasteries and home to a stunning resplendent idol.
Our next stop was the holy Gurudwara Pathar Sahib, where we paid our respects before heading to the confluence of the Indus and Zanskar rivers.
In the evening, we visited the Indian Army's Hall of Fame museum, which houses artefacts from the infamous and historic Kargil War. Ladakh's war and other Ladakh-related conflicts are depicted through the stories of the martyrs, the busts of Shaheed Jawans, and the weapons they used."
Day 3:
"Again, rain and poor weather dictated that we should stay put in our hotel or adjust our plans. Our driver advised us to stay inside. In the end, we opted for the Chang La Pass route and made our way to Tso-Moriri. We were fortunate to see a Snow Leopard from a close distance on a scenic drive through snow-capped mountains."
Day 4:
"The next morning, after a good night's sleep, we headed to Tso-Moriri Lake, where we took our time to take in the natural beauty. It was a truly tranquil and restful experience.
We stayed there for a while and then headed to Pangong Tso, where we arrived late in the evening. We made a brief detour along the way to see some Marmots."
Day 5:
"We had a wonderful time at the world-famous Pangong Tso Lake, and the photos don't do full justice to this beauty. We went on yak and horseback rides around the Lake and visited the locations where the famous Hindi movie '3 Idiots' was filmed.
We departed Pangong Tso for Nubra Valley, where we enjoyed ATB rides in Hunder on the way. At the Hotel Wooden Nest, we stayed in separate wooden huts surrounded by snowy mountains and a flowing water stream. It was such a lovely and tranquil setting.
After a delicious dinner, the host lit a campfire for his guests later that evening. It was the ideal way to cap off a wonderful day."
Day 6:
"We left Nubra via Khardung La pass. While on our way to Leh, we stopped at Leh Palace and the Shanti Stupa before calling it a day."
Day 7:
"We returned to Mumbai from Leh with heavy hearts and fond memories of our journey. The glow it left behind lingered for days on end. We were overjoyed and content after our lovely vacation."
The Highpoints of the Trip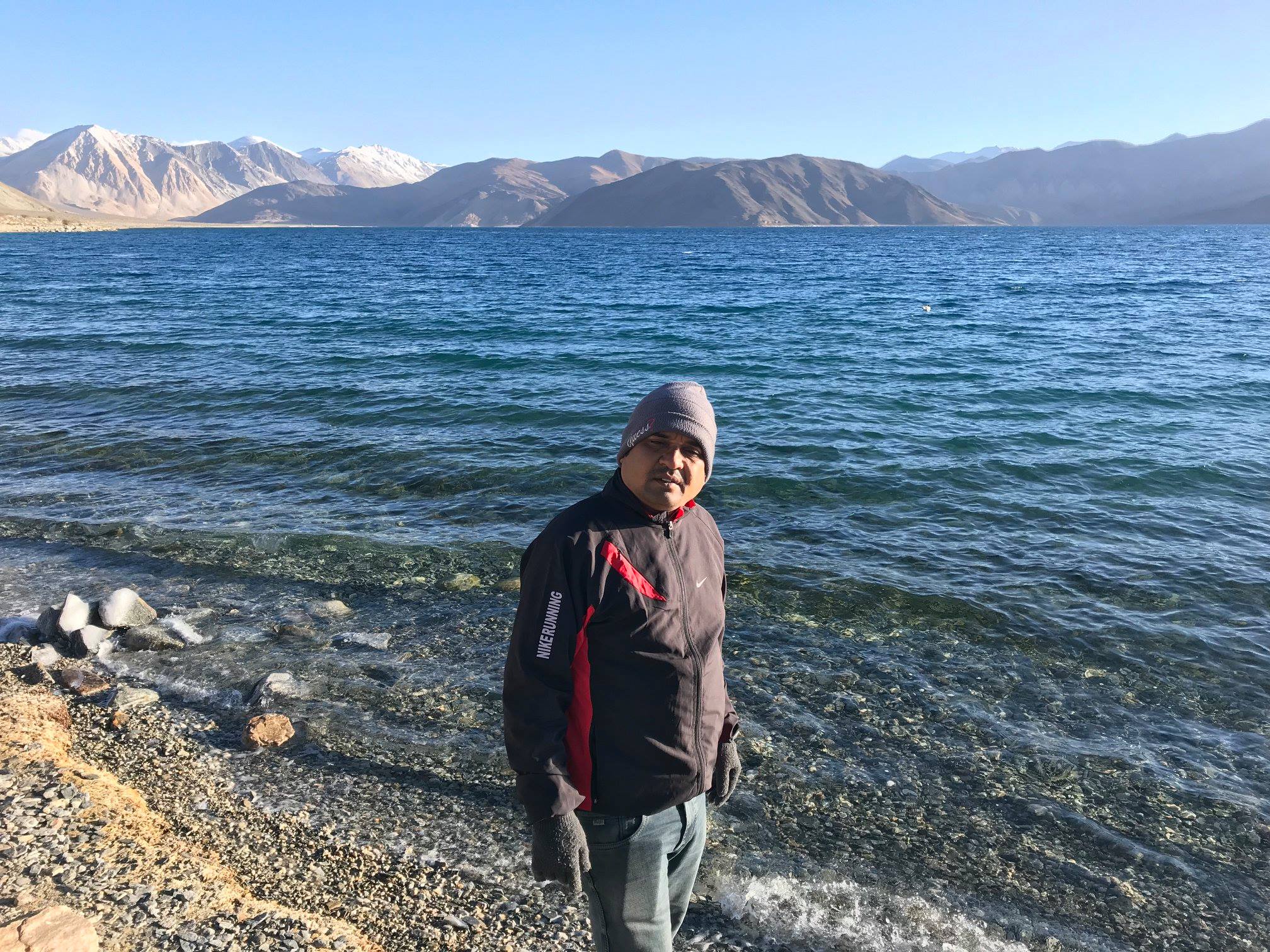 The trip was a success for Guruprasad and his family. They not only became closer as a group, but they also have priceless memories of their time spent in this breathtaking location. When questioned about the highlight of his journey, Guruprasad responds, "There were many to pick from, but the three things I consider the best aspects of our trip, were-
The Hall of Fame Museum
The Pangong lake
The snow-capped mountains
These awe-inspiring sights will stay with me for a long time, and I'm certain I'll return to see them again."
Advice from Guruprasad to Fellow Travelers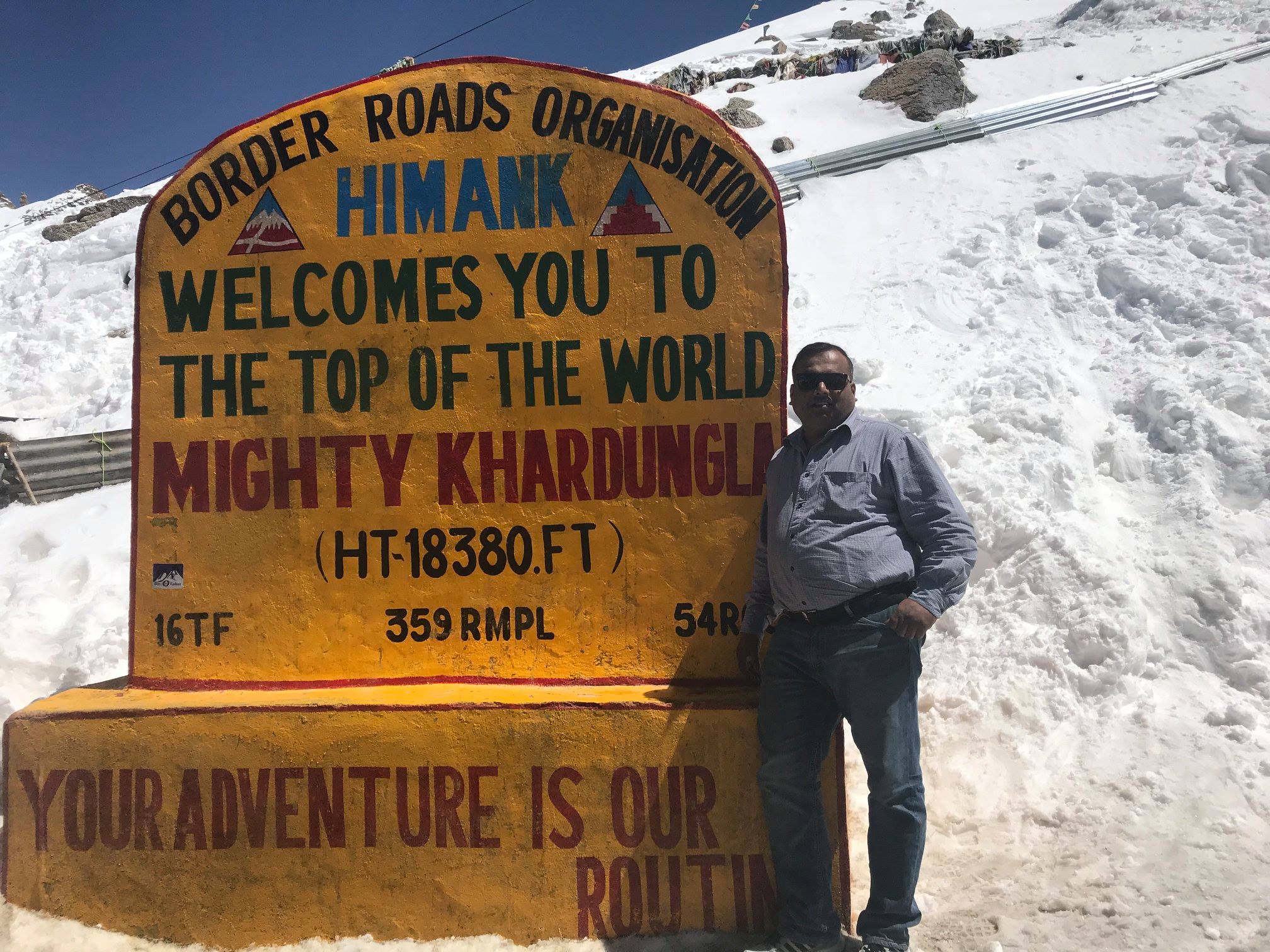 When asked what advice he would give to others considering a trip to Leh-Ladakh, Guruprasad says, "We looked it up, regarding Leh-Ladakh everyday for about 6 months until the trip. For this trip in particular, we were prepared mentally and physically for the terrains, weather conditions, and activities that we would encounter."
Extracts of the Beautiful Memories from the Trip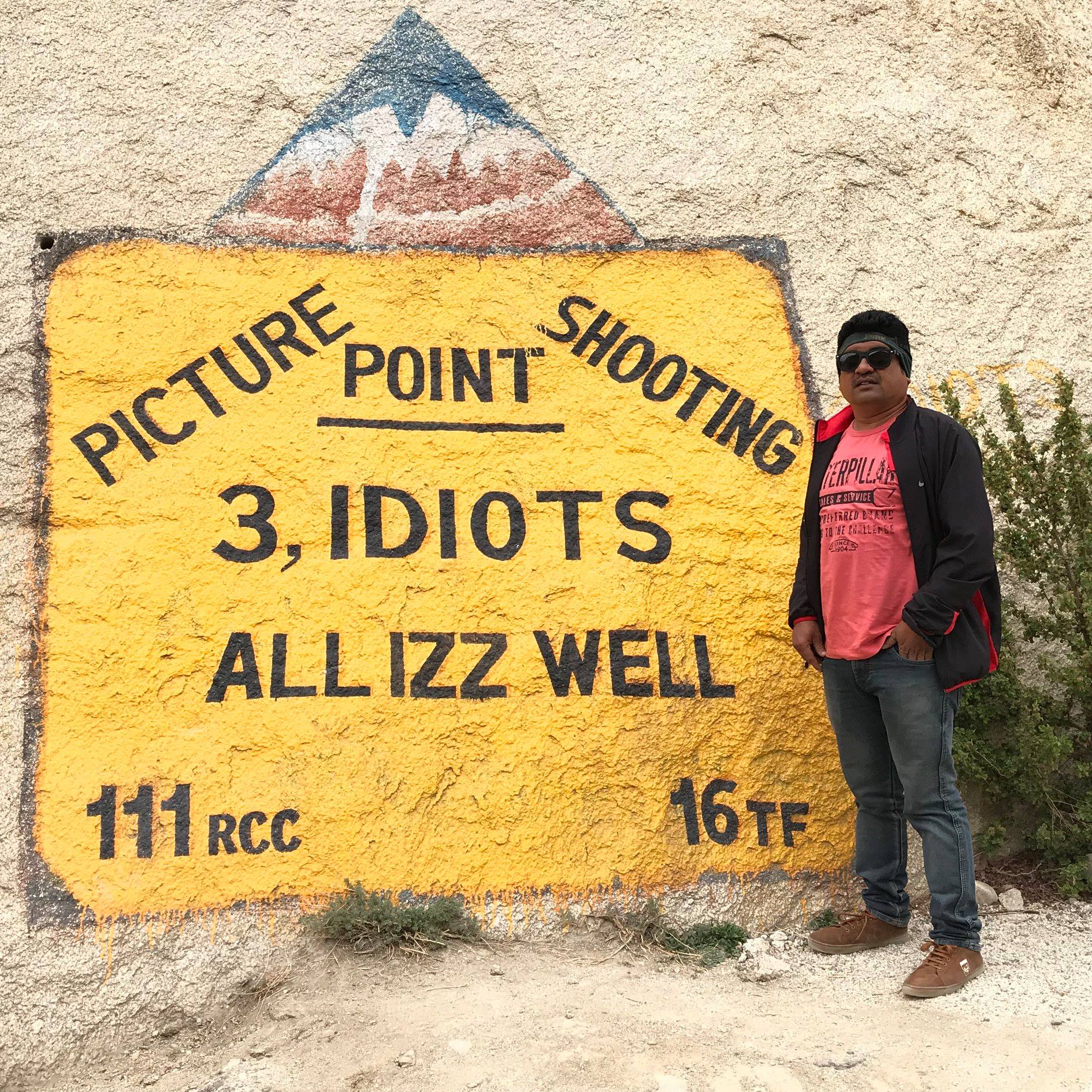 We remember things that have been with us for a long time, things that have left an impression on our minds and hearts. As a family, Guruprasad and his loved ones had a memorable encounter with this type of situation. "Our visit to the confluence of the Indus and Zanskar rivers was an experience we can never forget," he says. "It was a beautiful evening, and we were all looking forward to going river rafting. However, the weather has its own agenda. The organizers had to abandon their boats by the time we arrived at our destination, which was a short distance away. We were both surprised and disappointed by how quickly the weather had shifted."
"Obviously the weather," Guruprasad responds when asked what he misses most about the trip. "In comparison, the temperature in Mumbai is around 32 degree Celsius while it was just 7 degree Celsius in Leh, during our stay. "