Poonam's Surreal Journey To Leh Ladakh With Thrillophilia!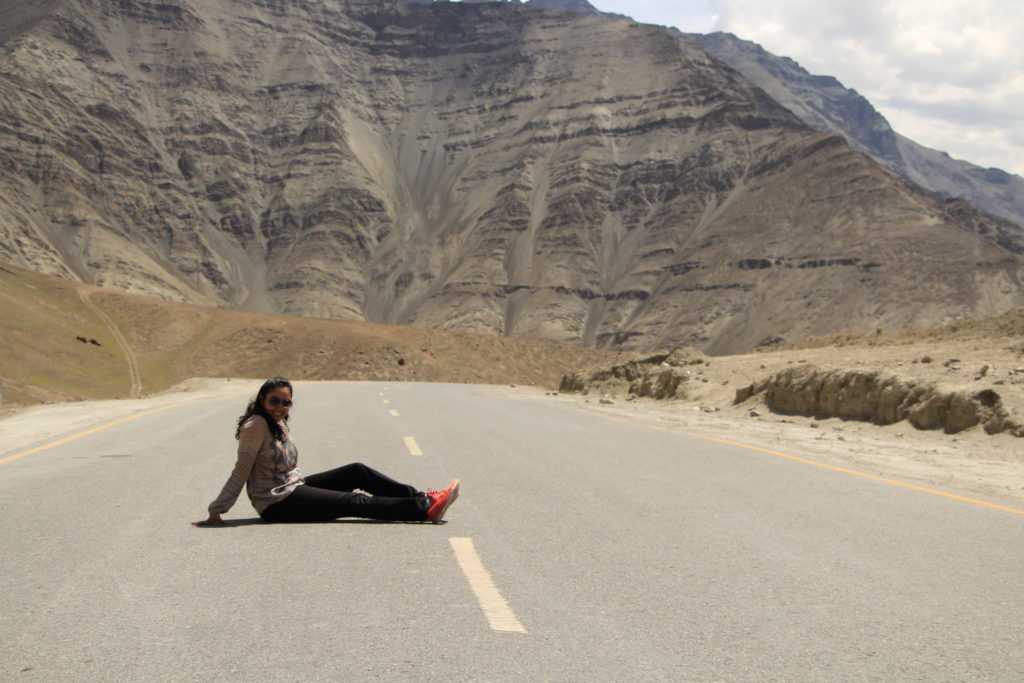 The regularities of a daily schedule leaves one longing for something more spontaneous and exciting every once in a while whether it is a family vacation, a holiday with friends or a humble retreat with oneself. These expeditions can cure the heart's desire for experiencing something apart from the day to day hassles of our lives. Which is why in 2018 Poonam who is an explorer and an entrepreneur from Mumbai determined that she will free the traveler in her and set a new record.
"I love travelling! As long as I am out exploring I don't mind traveling be it with my friends, my family or even my colleagues. I am well known to tag along my friends when it comes to exploring new experiences. I have been to many trips and covered a lot, from spiritual getaways to jungle safaris. Every month of 2018, I will encounter a new adventure, that is my new year's resolution." shares Poonam excitedly.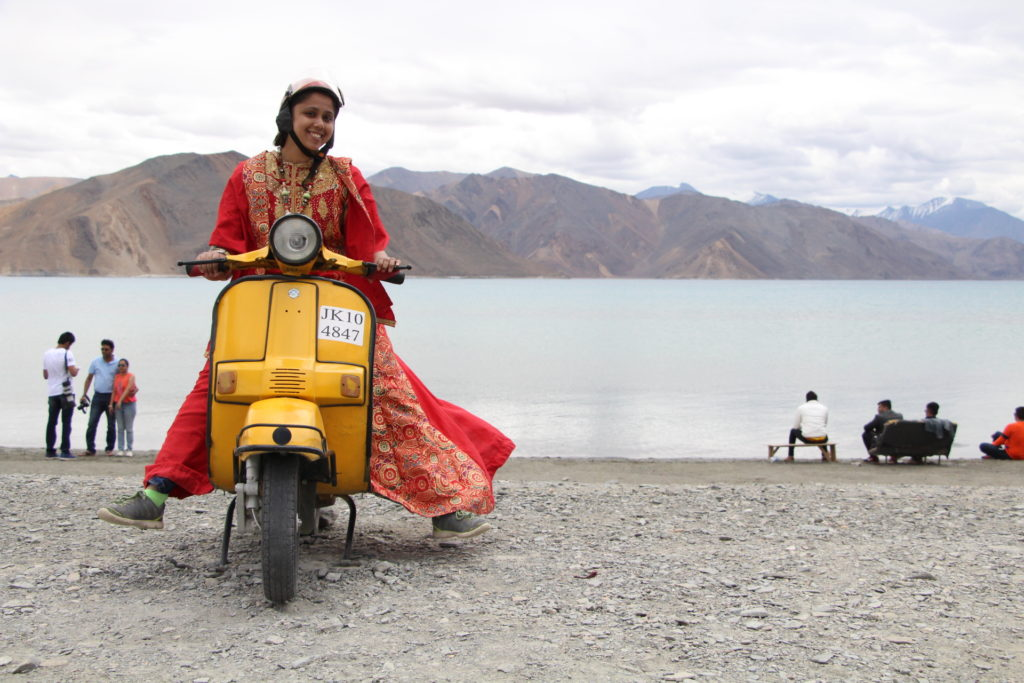 With this bold  objective in mind, she found out about Thrillophilia and started to scout several tour packages which were available on the website. Poonam decided to travel to Ladakh after carefully choosing the right package for her. She and her friends went on to see Ladakh's heritage and culture accompanied by a great group of fellow travelers who enriched the trip by sharing their travel tales along the way.
Let the Trip Begin!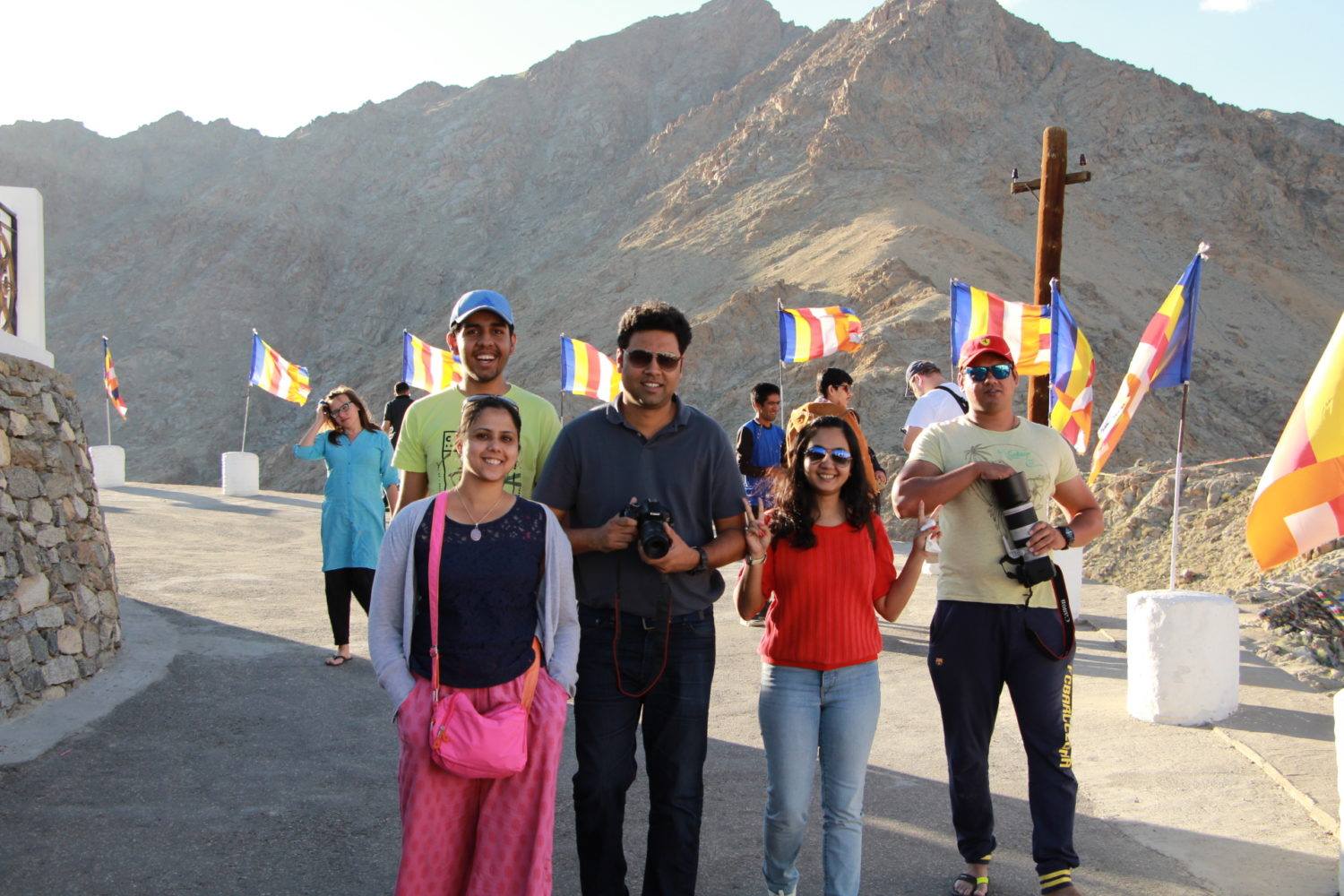 Poonam along with her friends landed in Leh and ventured out to explore the town as they had a whole day to spare; they also got settled in the high altitudes. In the evening she found herself admiring the architecture and history of the Shanti Stupa, a famous religious site providing the city's stunning panoramic view. Later she went to explore the monumental ruins of the Leh Palace. She captures the enticing beauty of ancient jewelry, paintings older than 400 years, royal crowns and ceremonial dresses inside the palace. In the night they all ate nourishing meals and resigned to sleep and get ready for the next day.
Day 2:
After a filling morning meal, Poonam and her friends proceeded to see the famous Magnetic Hills where they experienced an implausible phenomenon; she shares, "It was unbelievable to the eyes and all other senses that such strong force was felt there and I was there to witness it!" She then checked off the Ladakh Hall of Fame from her list and moved forward to catch a sight of the Spituk Gompa.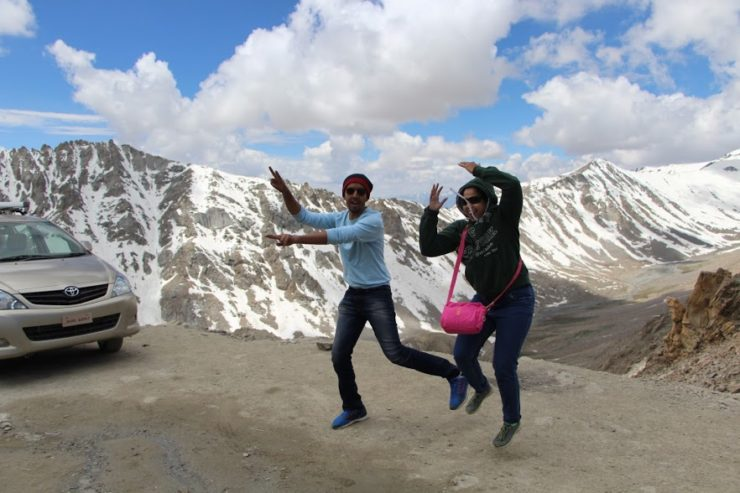 Subsequently, the group decided to get their adrenaline pumping and went for river rafting in the crystal clear water at the confluence of the Zanskar and Indus river before Nimu Village, which proved to be the perfect end of their second day in Ladakh.
Day 3:
With the beginning of the next day their ultimate journey began, after having breakfast all of them headed to the Nubra valley, which features the cold desert along with mountains at high altitude and an awe-inspiring view of the night sky.
"I couldn't believe that I was actually standing on the highest motorable route Khardungla Top, and breathing there as we were on the way to Nubra! The feeling was beyond words could express and the air was extremely pure," recalls Poonam.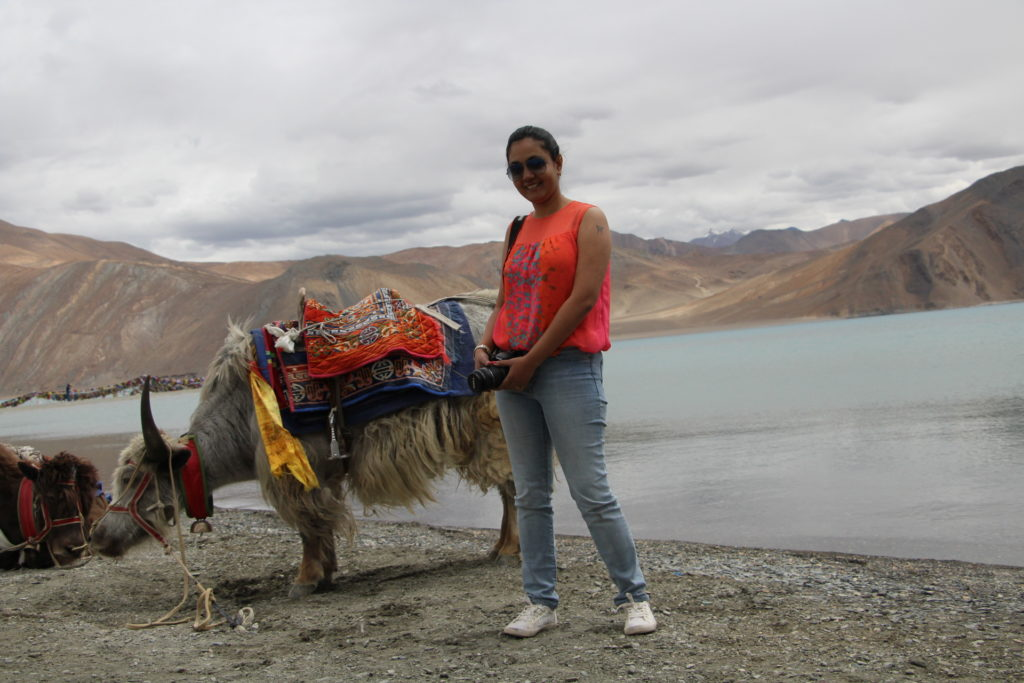 Only after riding the exotic double-humped camel amidst white sand dunes, Poonam called it a day and resided in her tent.
Day 4 & 5:
Poonam and her friends fully appreciated the scenic beauty while traveling along the route of Pangong Tso lake from Nubra valley, which is truly beguiling. The lake was definitely more beautiful in real life in comparison to the climax scene of the movie '3 Idiots'. In the night they were accompanied by the starlit sky while having dinner.
Poonam shares, "Seeing the sky crowded with so many stars and being able to see the milky way galaxy with my naked eyes was the best thing I saw that day, it is a sight which is engraved in my memory. Adding to the wonderful experience was having breakfast the next morning with these fuzzy marmots all around our tents."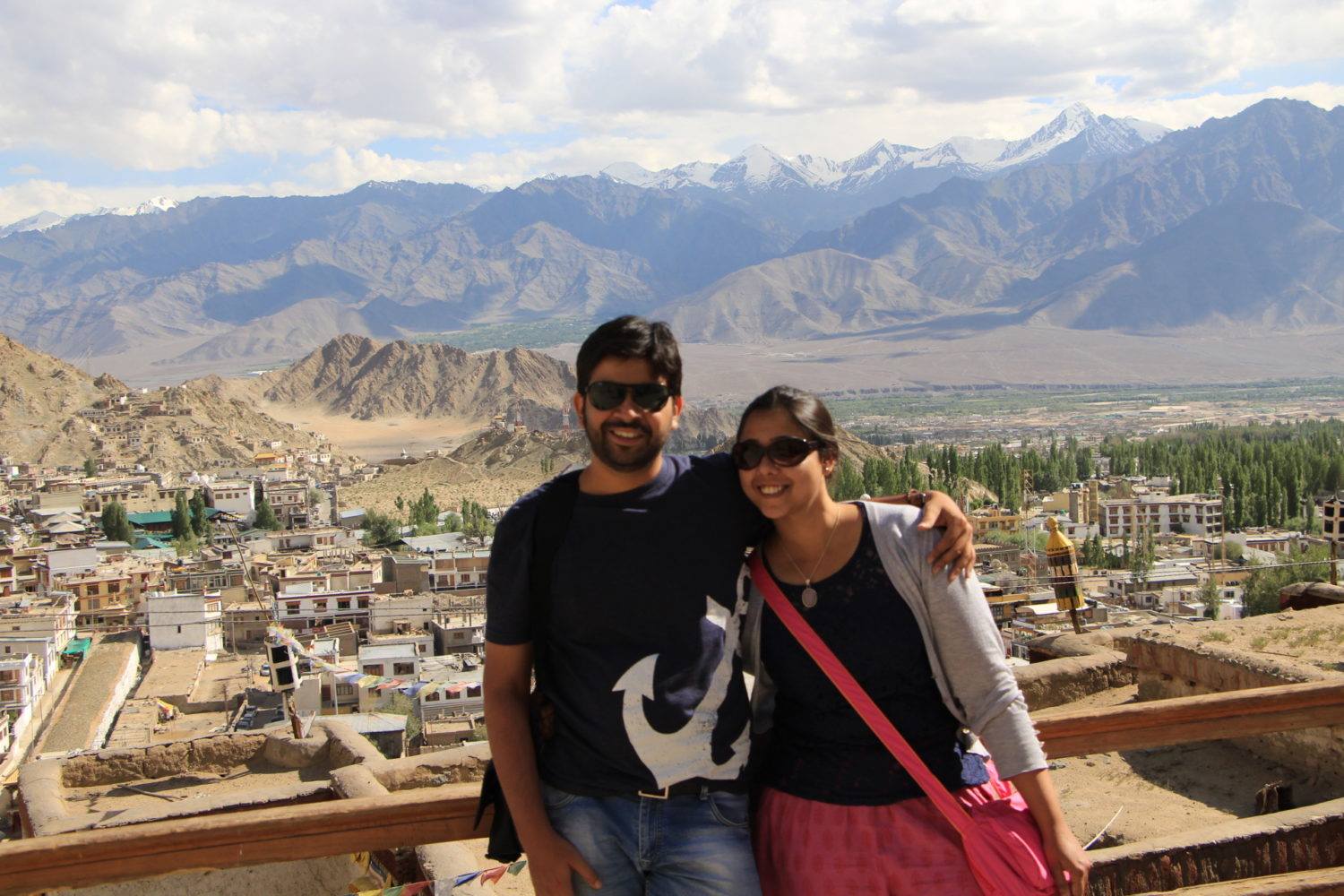 Before calling off the trip, Poonam crossed the Chang La Pass to visit Thiksey Gompa, which is probably one of the largest gompas in Ladakh with wall paintings depicting Buddhism and features the largest statue of Buddha in Ladakh.
"The journey to Leh, Ladakh was full of picturesque views and memorable conversations enveloping us in the spirit of adventure. I hope to visit again soon and definitely recommend anyone who asks me to book their tickets and fly to Leh as soon as possible. This is worth visiting at least once in a lifetime" says Poonam, reminiscing over her amazing journey.
Things to Consider
Poonam recommends the following before visiting Ladakh:
Plan the number of days for your trip, and prepare for that duration
Google a list of food joints if you can't digest the local food.
Check weather and pack accordingly for your trip
Explore the hidden gems of the city to add more interesting stories in your list.
Highlights of Poonam's Trip!
"The highlight of my trip definitely was the river rafting expedition at the Zanskar River and overnight camping at Pangong Tso Lake. The fun loving, enthusiastic and open to adventure travelers who were with us made the journey all the more enjoyable. The group had great photographers and dedicated foodies, from whom I learnt a lot.
With luck we also encountered an awkward moment which turned out to be quite amusing due to the frolics of my co-travellers. It was when the vehicle started to emit black fumes when we were traveling from Nubra to Pangong. This was on a long lonely stretch of the road, where it was not possible to arrange another vehicle and the flames were rising high and we feared the vehicle may catch fire. Though it was very scary, we all had fun and managed to reach Pangong lake safe and sound and laughed together about this little incident.
Leh is a place which you must visit at least once in your life! I wish to go there again someday to relive the surreal moments of joy and calm that I got to experience on my last trip."