The Amazing And Fun-Filled Journey Of Shrikant To Ladakh With Thrillophilia!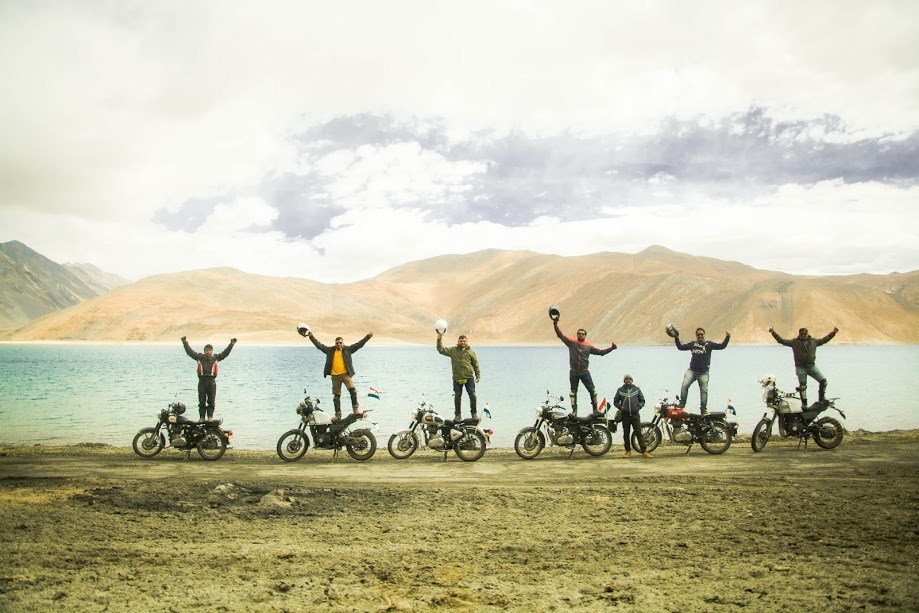 If you think life is a roller coaster, you'll enjoy Shrikanth's Leh story!
Scuba diving in the Bahamas, walking through the Amazon Forest on nature trails, skydiving in LA, meeting your soulmate in a city you've never visited before, winning a lottery, attending a concert by your favourite musical artist, discovering a treasure in the middle of nowhere, and meeting your celebrity crush in a hotel where you're staying are just a few of the many events that can be described as "once in a lifetime moment."
Shrikant Gai's once-in-a-lifetime moment came when he decided to ride his bike solo from Srinagar to Leh, Jammu & Kashmir's crown jewel. Leh, located in the Himalayan Range, is known for its gorgeous meadows, water bodies, chilly desert, snow-capped mountains, and breathtaking pathways. For hikers, cyclists, skiers, adventure seekers, explorers, and travellers, it has become a dream location.
Trip Of A Lifetime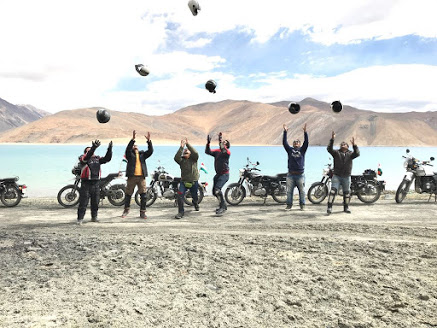 "The emotion was incredible, and words fail to explain my feelings about the adventure, but talking about it makes me feel like I'm still on the road and still there." Although I am a frequent traveller, the emotions I felt during this journey were unique. We enjoyed it, we had a good time, we became emotional, we made new friends, we felt proud, and we documented every imaginable feeling and emotion during the voyage."- Shrikant quoted.
Also Read: Thrillophilia Played a Significant Part in Alka's Trek to Everest Base Camp!
Shrikant and his pals decided to explore the terrains on bike and have an epic trip with one of his closest travel buddies, who took care of each other and became lifelong friends, in order to witness the undeniable beauty of Ladakh. After spending the night in Manali and getting to know his fellow passengers, Shrikant set out on his journey to Jispa, going across the Rohtang Pass at 3980 metres.
The riders arrived at Lahaul Valley on a route that took them from a hilly landscape to massive mountains, valleys, and winding roads. The riders arrived at Jispa after completing about 140 kilometres and rested for the night.
Nubra Valley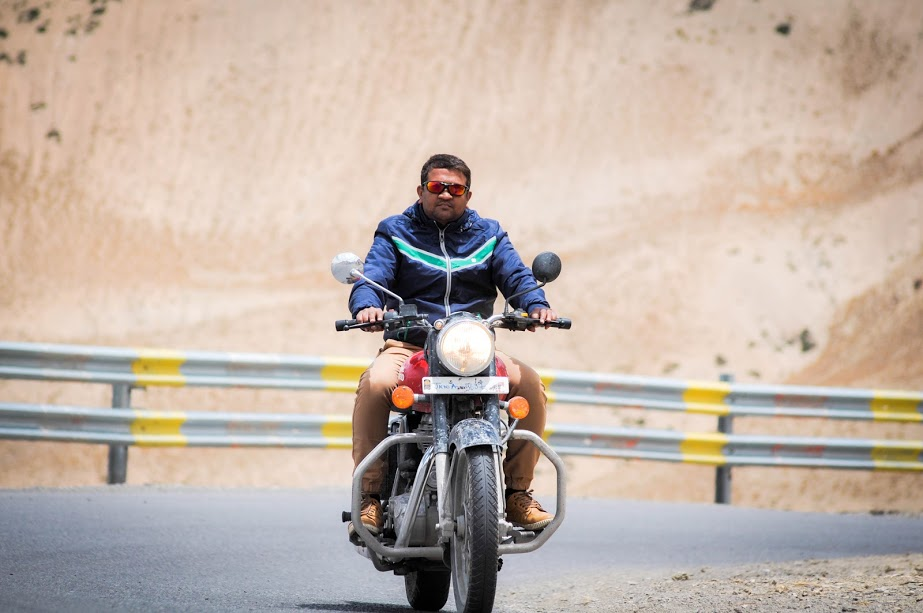 "When we rode ahead of Jispa, the major riding adventure began. The road to Sarchu was breathtaking. At 4800 metres, we passed the massive Baralacha La Pass and saw the beauty of Suraj Tal. Resting in those camps that provided us with a view of the starry sky after travelling a distance of 190 km was well worth it. The best adrenaline feeling I had was on the trip to Leh, when we passed through the 21 Gata Loops, 45 kilometres of Pang terrain, and the high mountain pass, Tanglang La (5328 metres). I can't describe how thrilling it is to ride that path."
Suggested Read: Surya's Adventurous Trip In The Valleys Of Flower With Thrillophilia!
The Nubra Valley is connected to Leh by Khardung La, the highest civilian motorable pass in the world, and the next route Shrikant and the other motorcyclists used. After a 130-kilometer journey, the riders were astonished by the sight of naked mountains, chilly desert, and a full moon shining brightly in the valley. Before returning to Leh, the riders visited the Pangong Tso Lake, which is known for its beauty, before riding along the Shyok River, which took them to a view similar to that seen in Hollywood movies.
First Experience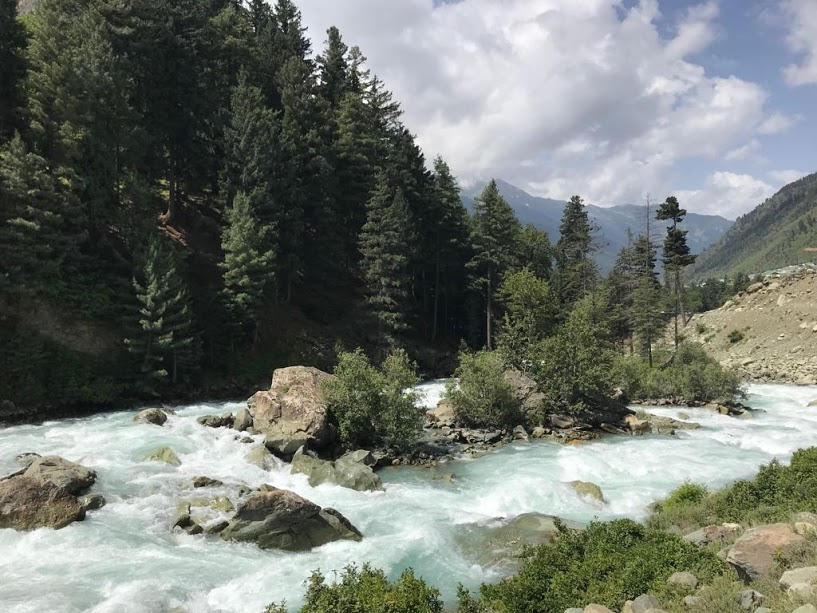 "I've been to the beach a few times, but I don't get in the water." He despises getting in the water. "I'm not sure what got into me in Leh, but I decided to go river rafting at Zanskar Rafting in Leh like a crazy person. I put on my safety suit and sat in the middle of the raft because the water was really chilly."
"The rapids were raging, and it dawned on me that I had just completed one of the most insane excursions of my life, one that I had said I would never attempt. But I did it in Leh, and it was one of the most memorable experiences of my life. I learnt that while in Leh, it's best to lose oneself in the stark landscape and do anything you want, regardless of your inhibitions."
Ahead Lies A Hilarious, Emotional, And Breathtakingly Beautiful Ride!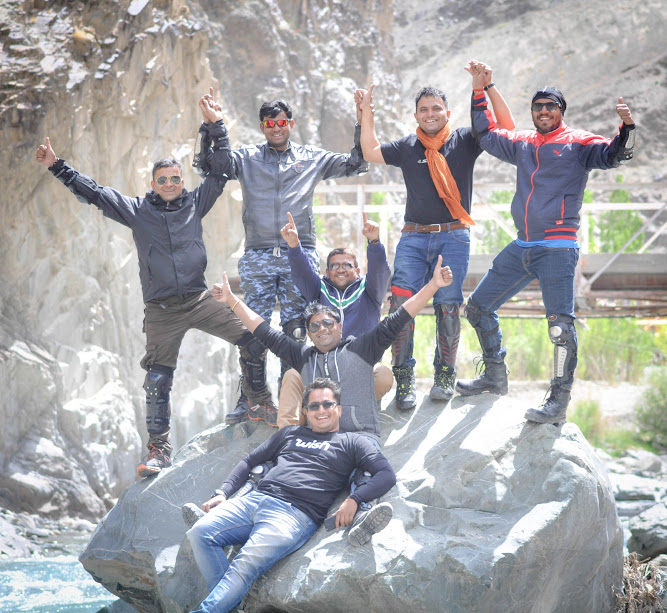 "After spending sufficient time in Leh, our next destination was Kargil, and the journey began on a somewhat amusing note. On the way to Kargil, one of our pals started his bike and rode right off 100 kilometres where we had stopped at gas stations to fill up our tanks. He was completely unaware of our presence, and we were unable to reach him due to a lack of a network. We eventually met up with him at Lamayuru Monastery, one of Ladakh's oldest monasteries."
"When we arrived in Kargil, the fun turned into an emotional rollercoaster. We explored the iconic peaks from the Kargil War while looking at the wonderful views of Kargil, Tiger Hill, and were astounded to feel how the army officials spend days and months guarding us from the adversaries with no knowledge of days, festivals, or holidays. We even travelled through Dras, the world's second coldest inhabited spot, and it was nerve-wracking just to think of going there."
Check Out: Sugam Conquering Chadar Trek With Thrillophilia!
The riders stopped at prominent locations along the way and finished the journey in Srinagar after 12 days of travel, only to leave the keys to their bikes behind but with a wealth of memories, experiences, and anecdotes.
Remember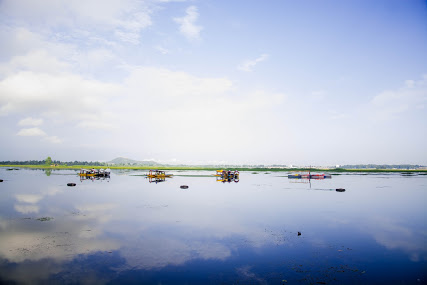 1. Don't bring too much clothing with you.
2. Bring extra warm clothing rather than stylish clothing.
3. Bring light luggage because you'll be doing a lot of shopping.
4. Carry cash because ATMs are sparse and far between.
5. Use a SIM card from the suitable service provider.
Also Look At: A Romantic Journey Of Taneja In Himalayan Terrain With Thrillophilia!